Our Best Chicken Coop Kits For Under $300

Angelina Carter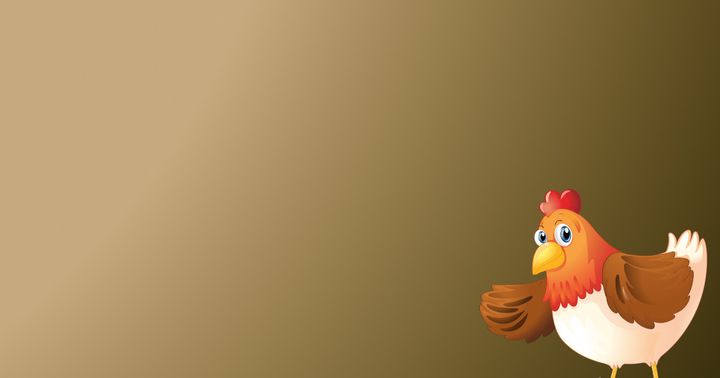 The design must be functional, and functionality must be translated into visual aesthetics, without any reliance on gimmicks that have to be explained.

- Ferdinand Porsche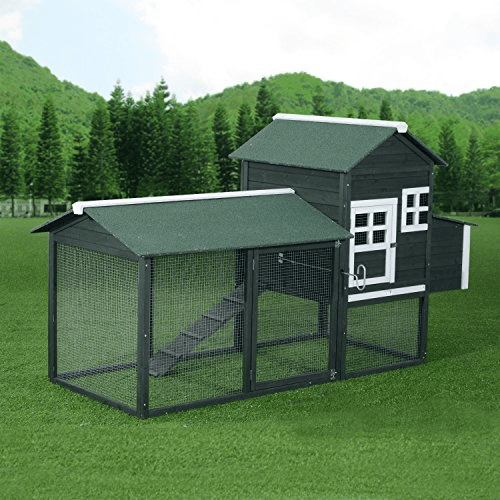 If you're looking to upgrade your current chicken coop kit or looking for your first chicken coop for your start-up flock, you are definitely on the right page.
There are many options to choose from, and in considering each one you need to weigh the price, features and benefits of the wooden chicken coops for sale before actually going ahead with it.
Research is most of the battle.
Fortunately, the best chicken coop kits for under $300 are readily available, and I'm here to make the decision easier for you by sharing my own research and hands-on experience.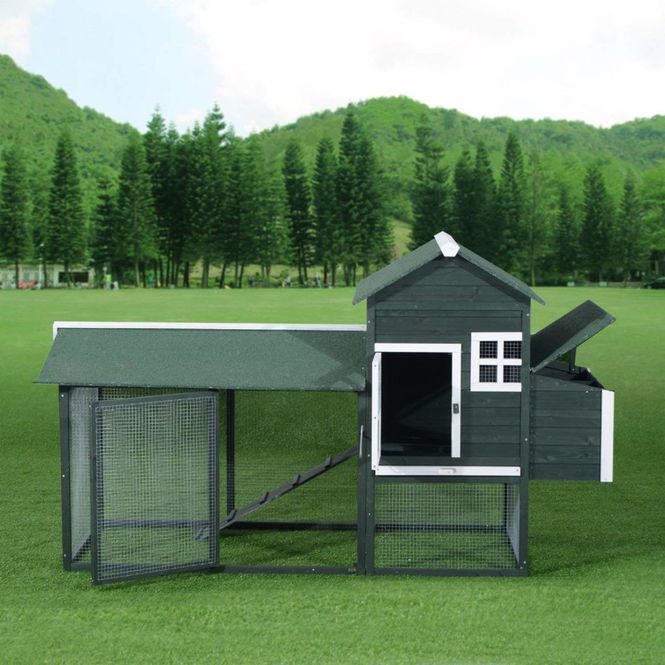 With a budget of $300, you have choice of chicken houses for sale, you can buy a coop with a large enclosure in order to keep more birds or you can even put two smaller coops together and build a duplex.
Whichever way you go, you need to bear in mind that the breed and number of birds you plan to keep are vital to your planning phase.
---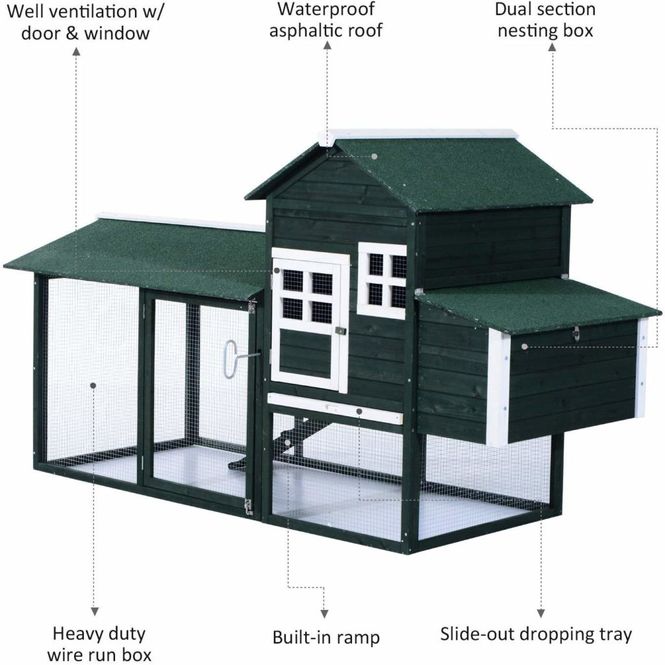 In this guide, I'll share why I think the Pawhut Wooden Coop is one of the best chicken coop kits for 2 - 4 birds as a first-time or a starter chicken coop (and most models are less than $300).
---
Assembling the chicken coop
First off, you probably want to know how much space this coop takes because you need to be able to decide where to position your coop in the first place.
Basically, the coop covers about 83.25 x 35.5 x 48 inches of space with a running space of almost 82 inches.
Here are some other points you may want to know about the PawHut chicken coop before making a final decision.
Not all chicken coop kits are this quick and relatively easy
The general consensus from buyers is that the assembly directions aren't great, but they are good enough that you can still put it together and functional in about 2 hours with 2 people.
A little advice to assemble it quicker is to lay all the pieces out in order (they are all numbered).
Have your screws laid out in the packages (labeled A -- H) so you can see the letters easily. You can use a Phillips screwdriver for everything, but a drill makes it go much faster.
Tip: Use gorilla glue on all the pieces to give it a little more sturdiness, the gorilla glue expands so it seals the corners a little better too.
A great looking chicken coop
The coop looks great, it's adorable, and it's a great size for 2 chickens.
Many buyers looking for the best chicken coop kits for under $300 simply fell in love with the look of this one, the fact is it's relatively easy to put together and, for 2 birds, it's a complete solution.
The nesting box and sleeping area could definitely accommodate more chickens, but the run is small for more than 2 if you are not letting the chickens free roam during the day.
A moveable chicken coop
Even though these chicken coop kits are not advertised as portable
Additionally, if you have to move the house around a few times it isn't too heavy for 2 people and it's sturdy enough to do this.
It's worth considering that many cheap chicken coops for sale end up too flimsy to move once constructed.
For an urban chicken farm, this coop fits the purpose perfectly.
One buyer mentioned how much joy the kids have had watching the chickens and taking care of them, so much so, he felt it had paid for itself ten times over.
Nesting boxes and internal roosting rods
This nesting box is perfect, and your hens will start laying eggs within a week of living in their new home.
They roost on the little rods inside the house and keep warm.
You might want to add some insulation (I personally use SmartSHIELD) if you live in an area that gets cold winters.
Chicken run size
As mentioned by a number of buyers online, the run is large enough for 2 - 3 chickens but the coop itself can sleep more like 4 - 5 chickens. One buyer with 4 - 5 chickens who bought this coop previously bolted on an additional run.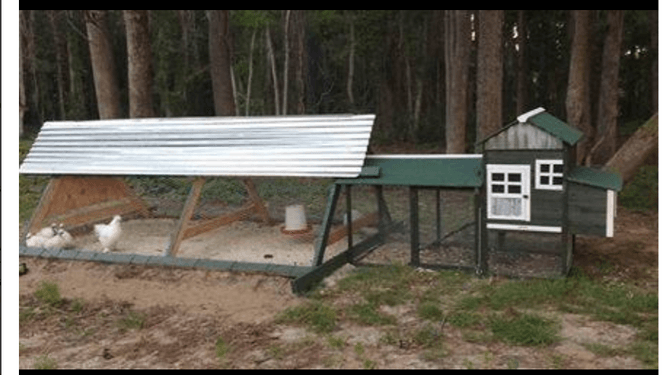 Others allowed their chickens to free-roam in the yard during the day, using the coop at night only.
The sleeping space and nesting boxes are elevated giving your hens a shaded space during hot days.
Having a run this size is most beneficial when you choose regular sized hens.
This is one of the best chicken coop kits for:
Rhode Island Reds
Anconas
Hamburgs
Wyandottes
This particular coop can comfortably fit 4 of the smaller breeds and 2 of the larger breeds.
According to customers who have purchased this coop, it can hold up to 6 Bantams, and for that reason alone deem it to be one of the best chicken coop kits for under $300.
Good and functional design
Purchasing a kit takes consideration, especially when it comes to the safety, security and comfort of your birds.
The PawHut chicken coop is very well-designed.
It has various features that will make your birds feel absolutely at home. It has spacious nesting boxes, a removable clean-up tray, and really good ventilation within the living space and outdoor run.
The inner door that lets your hens out to the run can be opened and closed using a handle from the outside.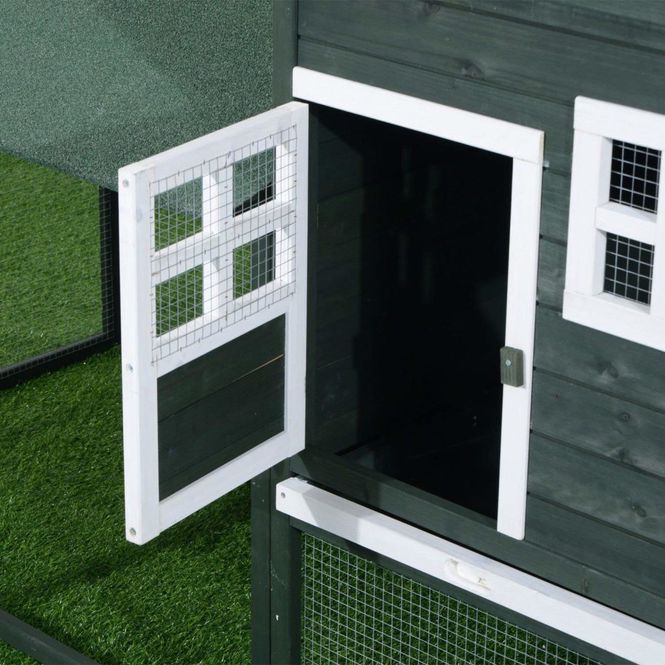 In addition to this, the coop is constructed with treated premium fir wood, this makes it weather-proof. It comes in a unique dark green color that suits any backyard, nicely blending in with trees and shrubs.
The chicken coop can be assembled by 2 people in 2 hours and lifted by 2 people if you want to make it a moveable coop and allow your hens to roam on different parts of the grass on different weeks.
How does this coop keep your hens safe?
The enclosure is secured with heavy-duty wire mesh that will keep predators out, and your hens completely safe.
Some buyers recommend elevating the coop by placing it on a layer of bricks if racoons are a problem in your area, this is to prevent racoons from burrowing underneath the wooden frame to get in.
The doors and entry points can be secured with a lock.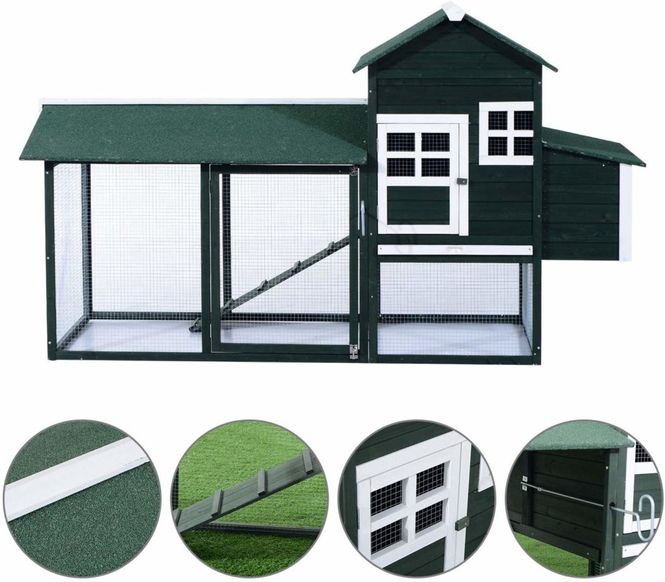 Multiple Access Points
The best chicken coop kits are easy to assemble and have multiple entry points.
This allows you easy access for your birds and makes it a breeze to maintain and clean.
How do I clean the nesting boxes?
The roofing easily opens up to expose the nesting areas of the hens.
It even comes with a pull-out cleaning tray that allows you to just dispose of droppings that have accumulated within the living space, only the best chicken coop kits for under $300 tend to come with this cleaning tray feature.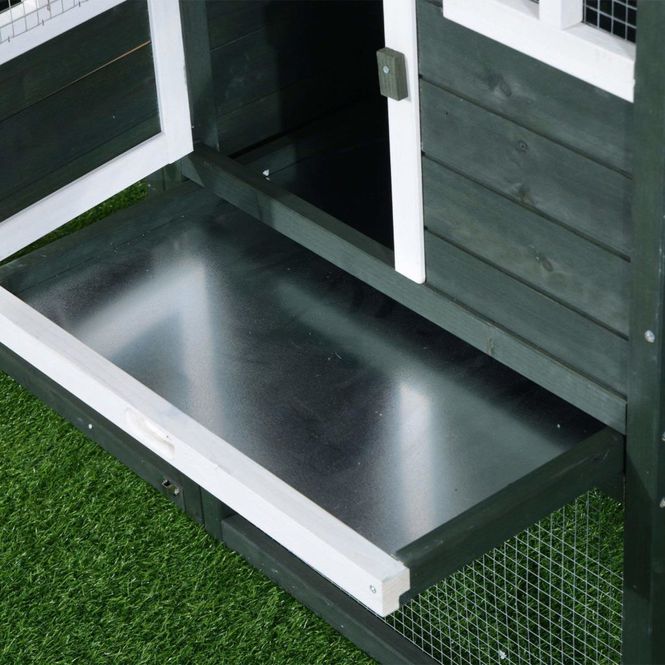 Tips for making the Pawhut chicken coop even better
To make the ramp easier for your chickens to walk up get some skate-shop grip tape to add.
To allow for a heat lamp, a feeder or a light raise one roost pole to about 12″ and used the other roost pole to hang various electric items such as light/with timer, heat lamp and water heater wiring.
To keep out dirt, raccoons or rats from digging under build a 2" high 8" long and 4 1/2" wide platform upon which to set the coop and cage run.
To keep the coop weatherproof for longer give the finished coop a clear wood sealer such as wood sealer or something comparable as you would do with outdoor wood or frame type items such as decks and outdoor wood furniture.
Install hasp-type locks on the doors and D-ring clasps. To further help keep out any marauding raccoons.
One customers journey in pictures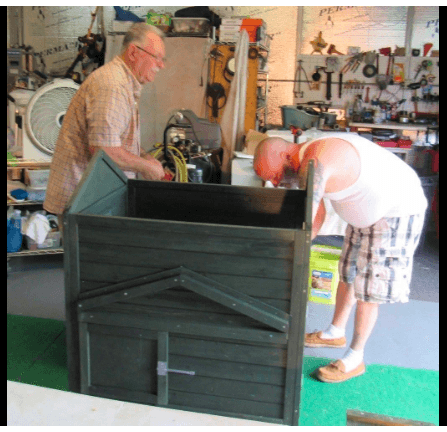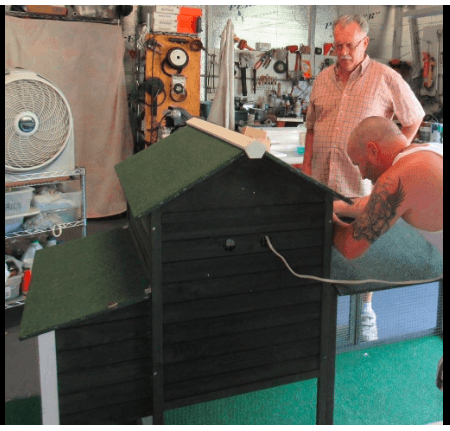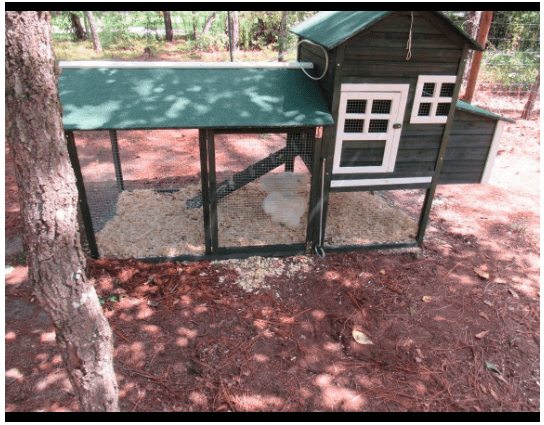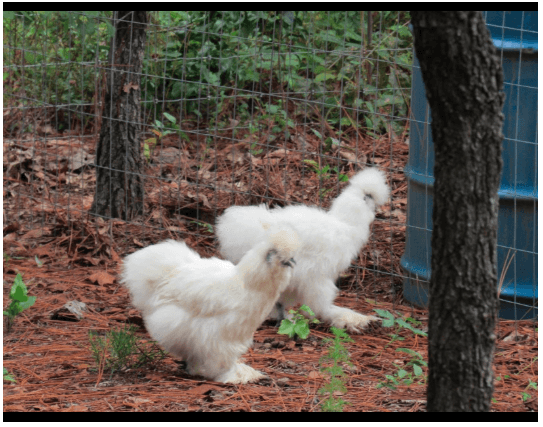 There are dozens of happy customers who have enjoyed assembling and using PawHut chicken coop kits for their hens.
It's easy-to-assemble and pretty durable.
Of all the backyard chicken coops for sale, this one is up there with the best.
---